I had the privilege of doing Devin's maternity shoot this past weekend. And boy was it fun! We had such nice weather, finally........that is if you call low 50s nice. It has certainly been my definition of nice since moving to NE anyway. I digress! This mamma was up for anything - up, down, stepping through mud, over railroad tracks, into fields, just about anything. Thanks Devin for being such a trooper. I had a great time and hopefully you'll have some great memories to cherish. By next week I should stop coveting your red shoes!!!!!
And now onto your sneek peek!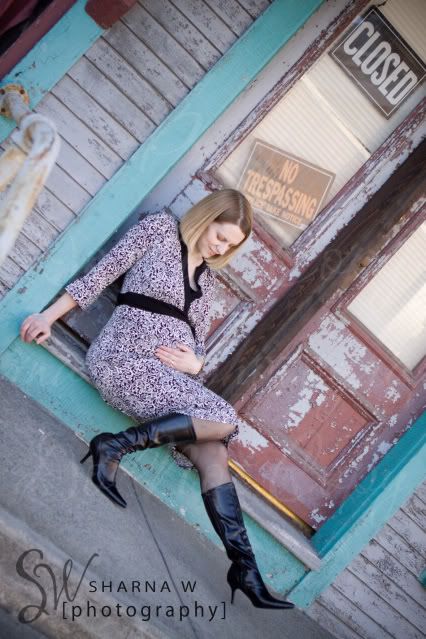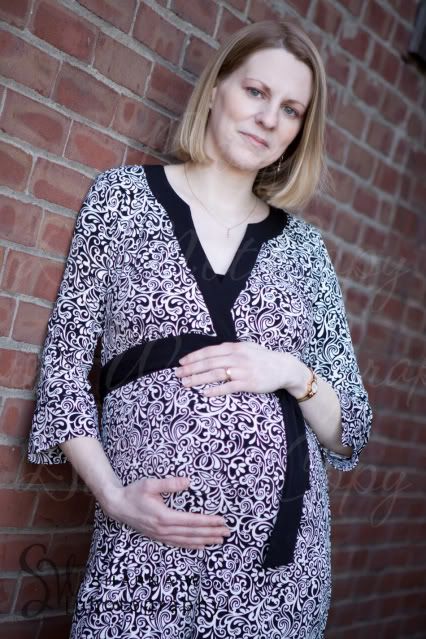 The text on the wall says "still in the oven!!!" How appropriate!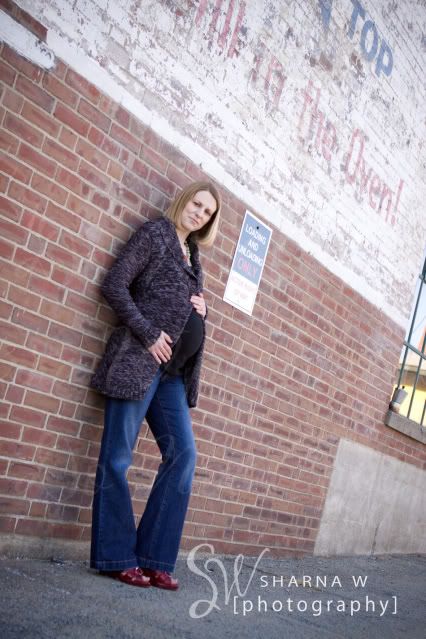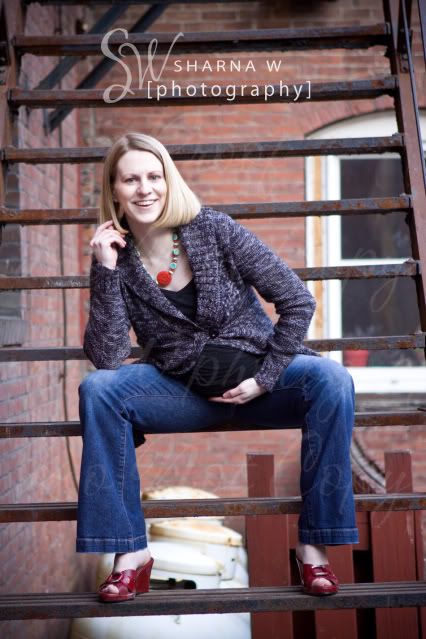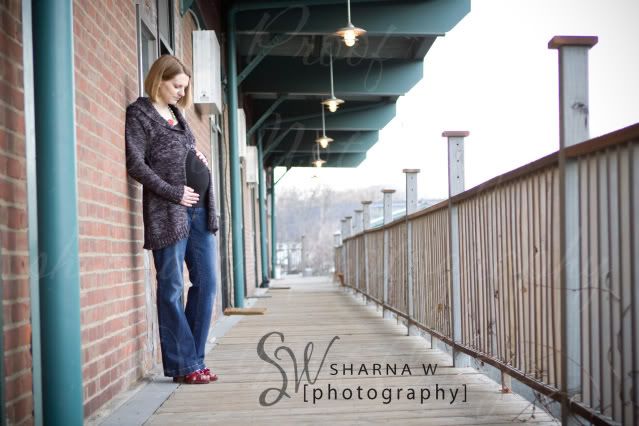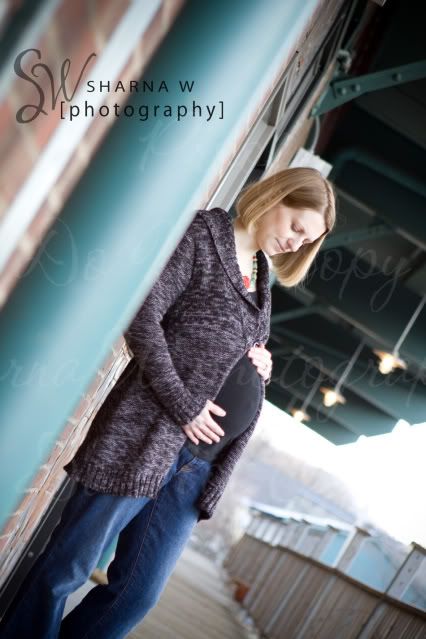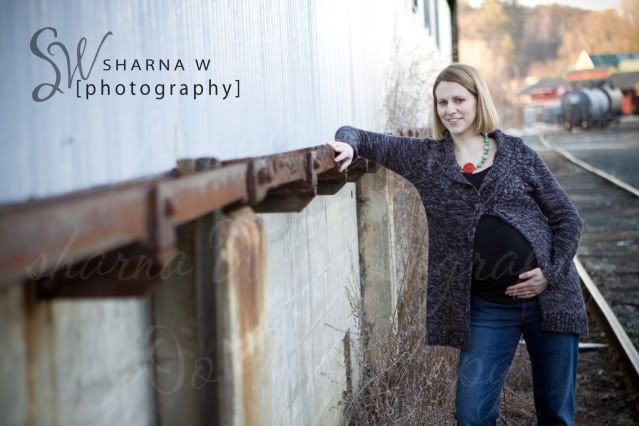 And my personal favorite!