So this is little A at 3 months. Such a cutie and so sweet natured. I only hope she continues to charm the pants off everyone she meets. She's almost to the giggle point. Can't wait for that to happen. Such a fun time for everyone. Congratulations again K family! We just adore her. Her very talented mummy made her adorable hat! Love it!
Couldn't decide on color of b/w of the first one.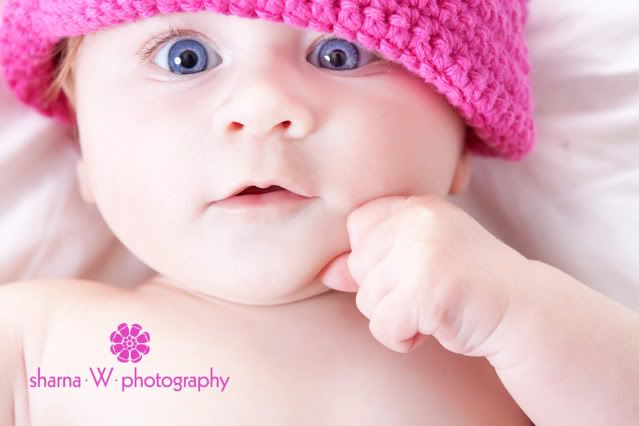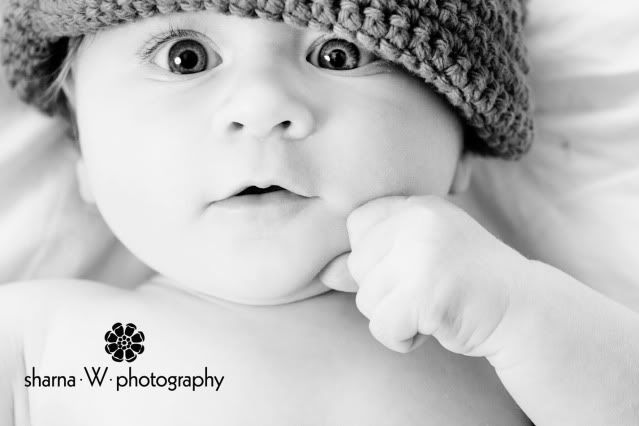 Isn't this the cutest belly button ever????
Proud Daddy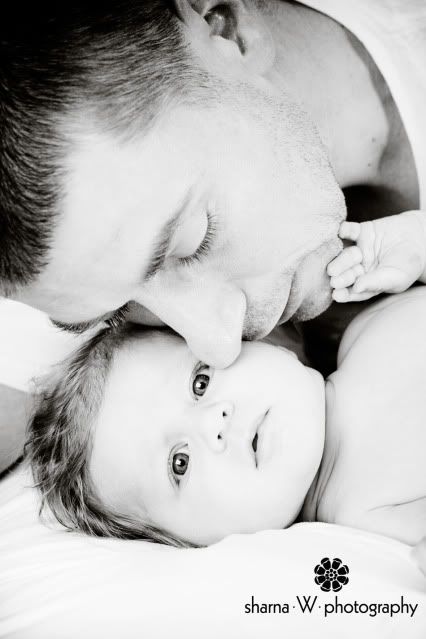 A with the Boys in her life!