There's nothing like low light grainy black and whites to set the mood. Two of my favorites, well almost, I would need to get the bride's permission to post my absolute favorite and since she is on her honeymoon, I'll post another one. Always wonderful to see the look on a Father's face when he sees his daughter in her wedding dress for the first time. It never fails, gets them (and me) every time. It's so amazing to be there documenting that, through my tears as well.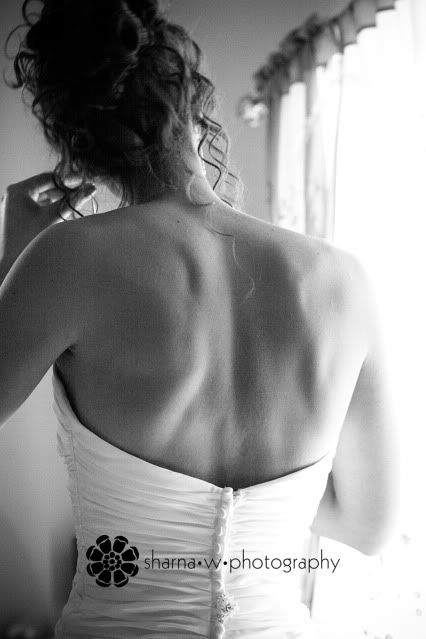 And the shoes, the all important shoes. These were gorgeous!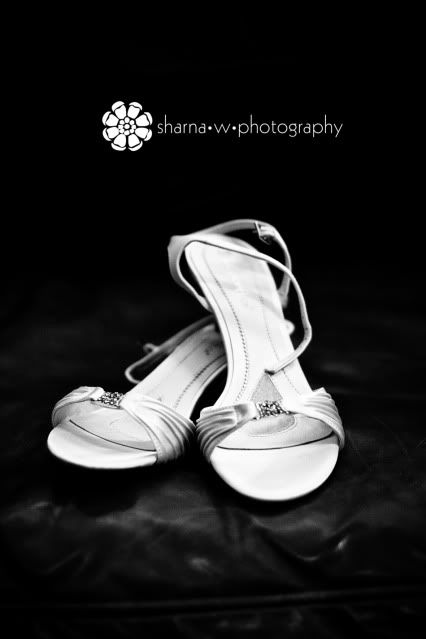 A somewhat slimmed down version of the bridal party - missing three of it's members due to an accident after the rehearsal dinner. Please pray for strength and healing.
And the flowers were all arranged by the mother of the groom. Deb, you did a fantastic job. I hope you are now able to get some rest.